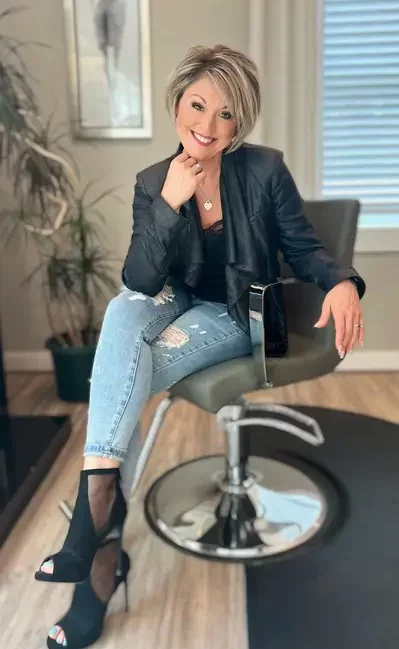 Tracy Eaton
Tracy has been a stylist and nail technician at Hairbenders Salon for over 20 years and it has been dream come true for her to own her own salon. She has been interested in the beauty industry ever since she was a little girl and intended on becoming a cosmetologist at a very young age.
Tracy is an American Board Certified Colorist, as well as a Kolab Educator. She has extensive knowledge in the art and chemistry of Tutto haircolor, having attended education at the Maxima Academy & Lab in Verona, Italy. In addition, she has also completed a great deal of other extended educational courses over the years including attendance at the Wella Studio in New York City for a week long of color mastrey. And, she honored to have been able to work directly from Tom Dispenza, the biochemist who created Chromastics hair color.
Tracy has always looked at what she does as not just a job, but as her art and career. She feels that it is extremely important to stay on top of the latest techniques and breakthroughs in this fascinating beauty industry, always striving to keep herself and her team educated & inspired ready to give clients only the very best! She is very excited to welcome guests into her salon for a truly exceptional experience!